In alliance with Ekoaventura.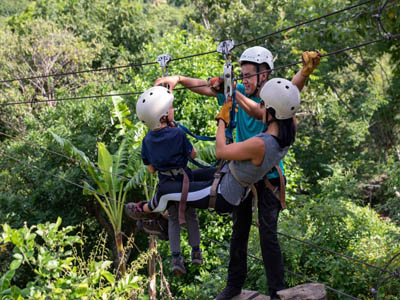 Canopy
Tour up the basin of the Sapasmapa River and the riverbanks forest. 4 cables with a total length of approx. 600 meters. Double cable! Price per person $ 10.00.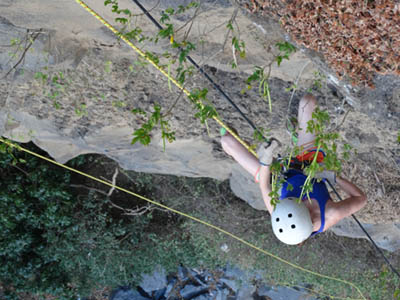 Rapel
You get down to a vertical rock that surrouds an extinct volcano. There is a 60 mts higth. To go back to flor de Pochote you have to walk 1.5 kms distance through the sapasmapa river sand and hiking a wooded trail. Cost per person $ 25.00.To book up contact to Ekoadventure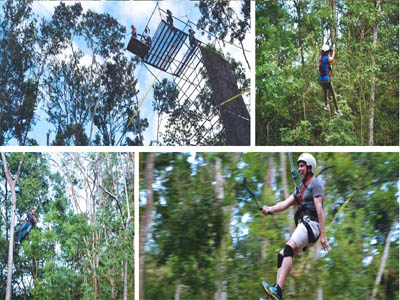 Swing Jump
Breath deep and jump! 14 mts height from towerTo book up contact to Ekoadventure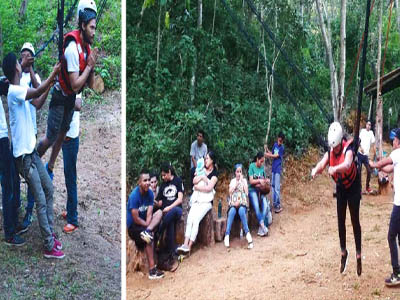 Slingshot
Experience the adrenaline rush of our human catapult. Total distance of 50 meters, the activities last from 9 am to 3 pm where trails can be covered to reach activities.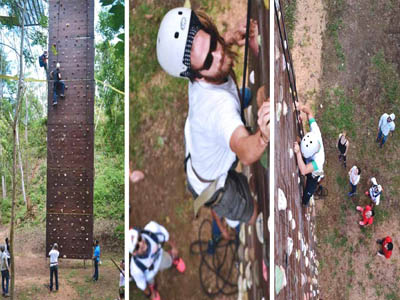 Climbing Wall
Concentrate and conquest the top!!. 12 mts of height, 2 levels of difficulty and 2 climbers at the same time.
Social
About
Flor de Pochote is an agroecological and forestry farm that provides rural and community tourism services and adventures activities, including meals and sleeping facilities.