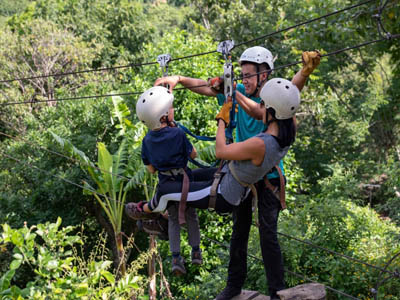 Canopy
Tour up the basin of the Sapasmapa River and the riverbanks forest. 4 cables with a total length of approx. 600 meters. Double cable! Price per person $ 10.00.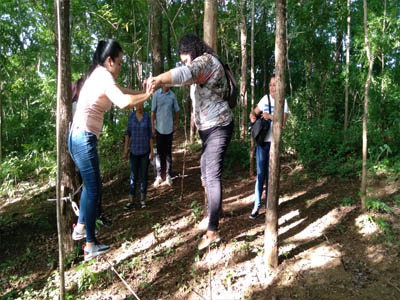 CrissCross
There are two anchored ropes of a 50 feet high trees. The group must cross the ropes in pairs, holding hands face to face, Those pairs who cross without touching the ground, they win.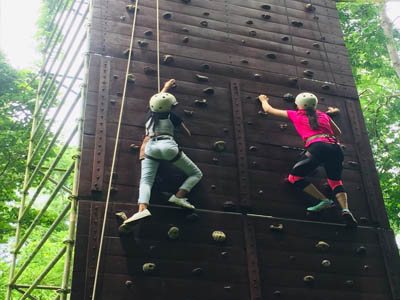 Climbing Wall
Concentrate and conquest the top!!. 12 mts of height, 2 levels of difficulty and 2 climbers at the same time.
Island
There are two wooden platforms, separated beween them two metres. In the center between those platforms there is a rope hanging to a tree. Group members must reach the rope and start crossing from one platform one by one. The winner group is the one who finish first to cross. Ideal for groups of 20 to 30 people.
Feet and hands
The goal of the game is to get your foot and hand in the right place without letting the body touch the ground. It is useful to develop multiple skills coordination and balance, attention and concentration, endurance and body flexibility.
Horizontal ladder
A fun game of a 1 meter high rope tied to large trees. The challenge is to cross from one end to the other in the shortest possible time