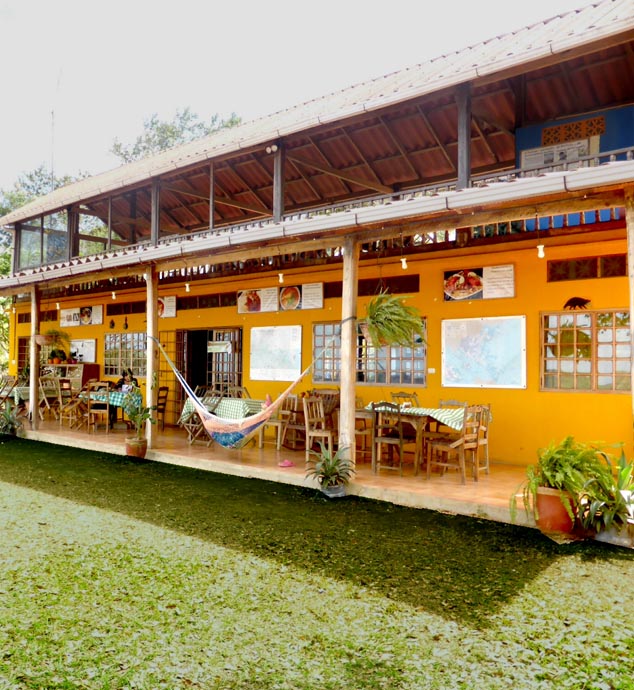 Welcome to Flor de Pochote
The Ecotouristic Center Flor de Pochote is a 12 acres agro-ecological farm with a landscape towards the Lake and the Masaya Volcano, ideal to relax and view birds. Here you can hike, do tourism of adventure such as canopy, rappelling and rope Swing. We have also restaurant and hostal facilities.
In our farm, we raise indian chicken, geese, rabbits and ducks. Children would love to feed them In addition, we produce fruits for the elaboration of natural wines and offers plenty of activities and adventures for those wishing to explore nature.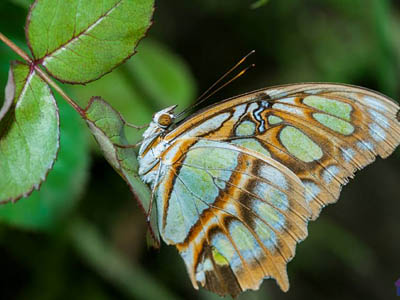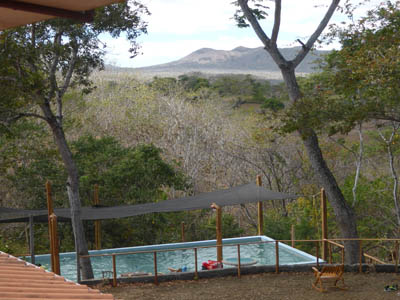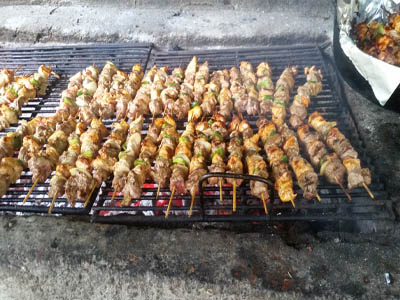 News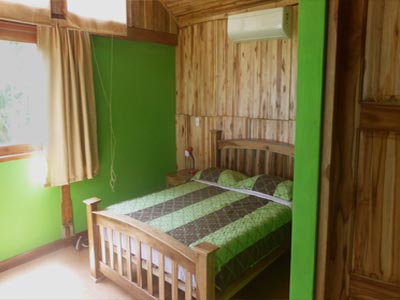 For the comfort of our guests we have Committee new rooms: A double room and a family room (double + room with two twin beds). Price includes breakfast, use of swimming pool, hiking and games installed in nature that do not require operators guides.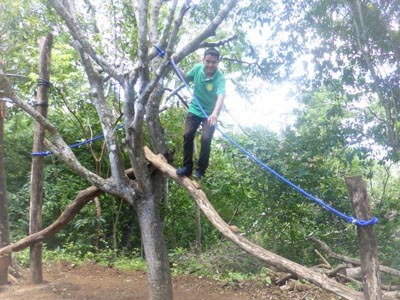 New games installed at nature: The Acahualinca Route, crossing by lava fields The route has a length of 122 meters with 12 challenges. This route is designed for small and large groups. The idea is to make the entire route in the shortest possible time. Flor de Pochote has a record of all its participants. At the end of the year, the best record participant is chosen to get an award. The challenge begins on the horizontal ladder, continues down the road of liana, sailing in trunks.etc More information.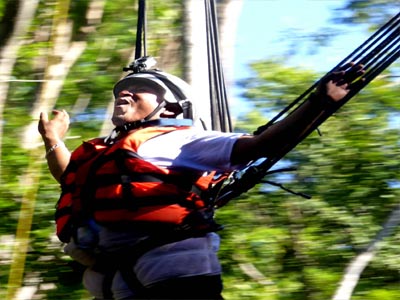 Five games of adventure and extreme adrenaline that will let you challenge the heights and reach the top: Canopy, rappelling, pendulum Mini wall climbing and human Slingshot. Reserve Canopy at Flor de Pochote. The remaining activities are closed until further notice. Please Contact Rodrigo via whats app 89989800.
Social
About
Flor de Pochote is an agroecological and forestry farm that provides rural and community tourism services and adventures activities, including meals and sleeping facilities.