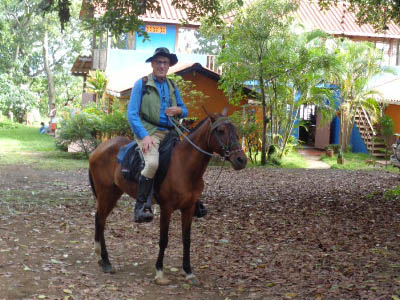 Ride horse
Riding horse and make a turn in the farm with a guide... or if you have riding horse skills explore it by yourself. Requirements to the participant... a little of courage! In addition, our availability of horses can be adjusted to demand, if booking in advance.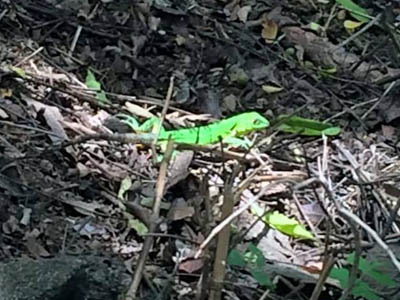 Looking animals in the forest
Wild animals tend to hide, so we have put images of animals in the area signs hidden on a path in the forest. There is a list of support describing the animal's inhabitants to discuss what was seen together with the parents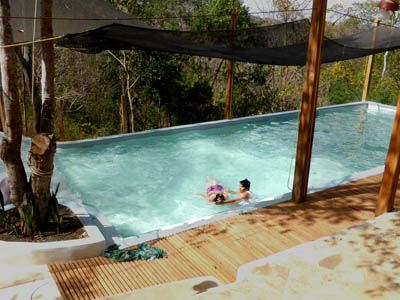 Swimming pool
Swimming pool of 5 x 16 large with depth from 1 to 140 cm. suitable for all ages. Wear bath, take a shower before entering and comply with safety standards. There is no permanent supervision.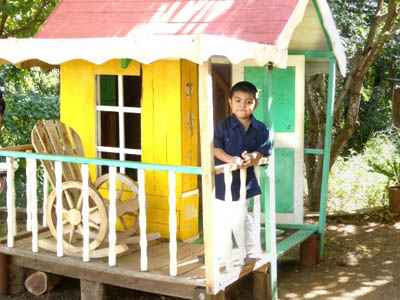 Playgrounds
Different games for children entertainment, while parents are busy: a small house, Tarzan ropes, and other challenges.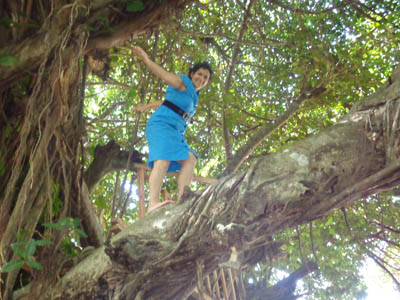 Exploring the Ficcus Tree
Explore and do a small tour into the leafy ficcus tree located opposite to the main house. There is a viewpoint terrace and nice areas for portraits.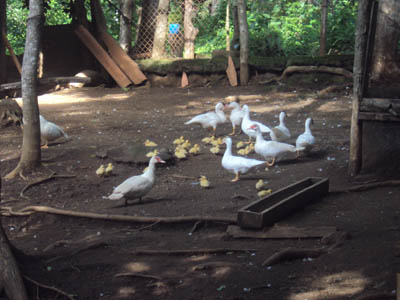 Poultry animals
In Flor de Pochote there are poultry yard and shed for sheeps where are now living: ducks, chickens, geese, rabbits and sheep Pelibuey. Most of them are easy to see and you can also find food for the sheep.
Links
Social
About
Flor de Pochote is an agroecological and forestry farm that provides rural and community tourism services and adventures activities, including meals and sleeping facilities.