How to get to Flor de Pochote.

If you use Google Maps, please do not accept any alternative that the map proposes, The best route and the more accessible one for all vehicle is arriving via Masatepe.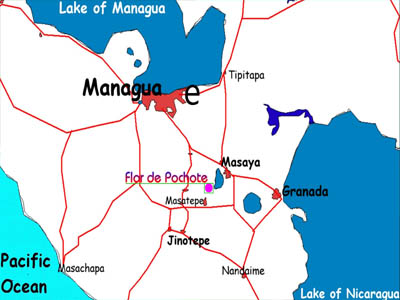 From Managua
You can use any of the three tracks,
*Road to Masaya - Catarina - Masatepe
*Road to Ticuantepe - San Marcos - Masatepe,
*South Road (7 sur) to El Crucero-San Marcos-Masatepe.
If you come by public transport, buses can be taken in the Roberto Huembes or Israel Lewites bus station.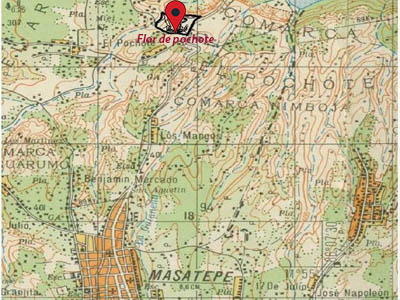 From Masatepe
You have to enter to the city, goint to the Park in fnt of the Catholic Church and ask for the road going north towards the Laguna de Masaya. In a distance to 4 kms you will find a triangle where the road forks,you must take right and reach the following label, approx. 120 meters, bend to the left. The entrance to Flor de Pochote is at 100 meters.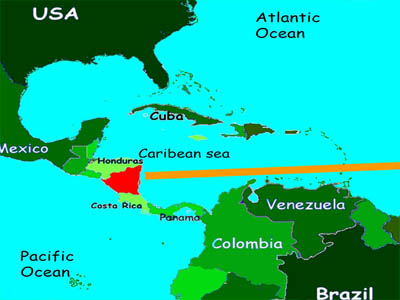 From abroad
You can send us an e/mail to notify us your flight number and time of arrival and we will arrange with a taxi driver to pick up from the airport. It is possible that we are going to ask you additional information to ratify that you really need this service. Shuttle service costs USD35.00 (1-3 people).
Dirección: Masatepe, Parque Central 4 kms al norte, (hacia el camino de la laguna de Masaya)
Teléfonos: 89661171, 88857576, 89889610
E-mail : info@flordepochote.com
`
Social
About
Flor de Pochote is an agroecological and forestry farm that provides rural and community tourism services and adventures activities, including meals and sleeping facilities.